Sushi
Our sushi's exceptional quality is attributed to a unique combination of fresh ingredients, modern preparation techniques, seasonal and sustainable seafood sourced mainly from local and Toyosu Fish Market in Tokyo, Japan.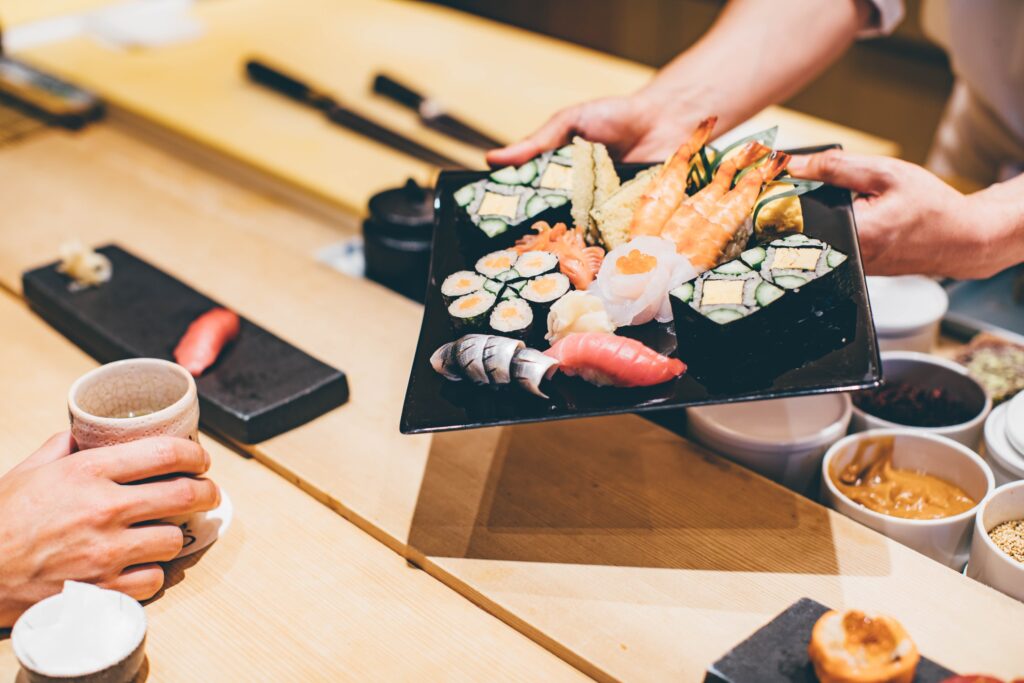 Enjoy our extensive selection of sushi, sashimi, rolls, box sushi ,as well as hand rolls with premium crispy nori(seaweed) to give you the best possible bite every time.
Our Executive Chef has more than 30 years of experience and knows how to prepare seasonal Japanese ingredients in ways that enhance their original taste. Every piece is meticulously cut and prepared traditionally.
Taka no tsume Ramen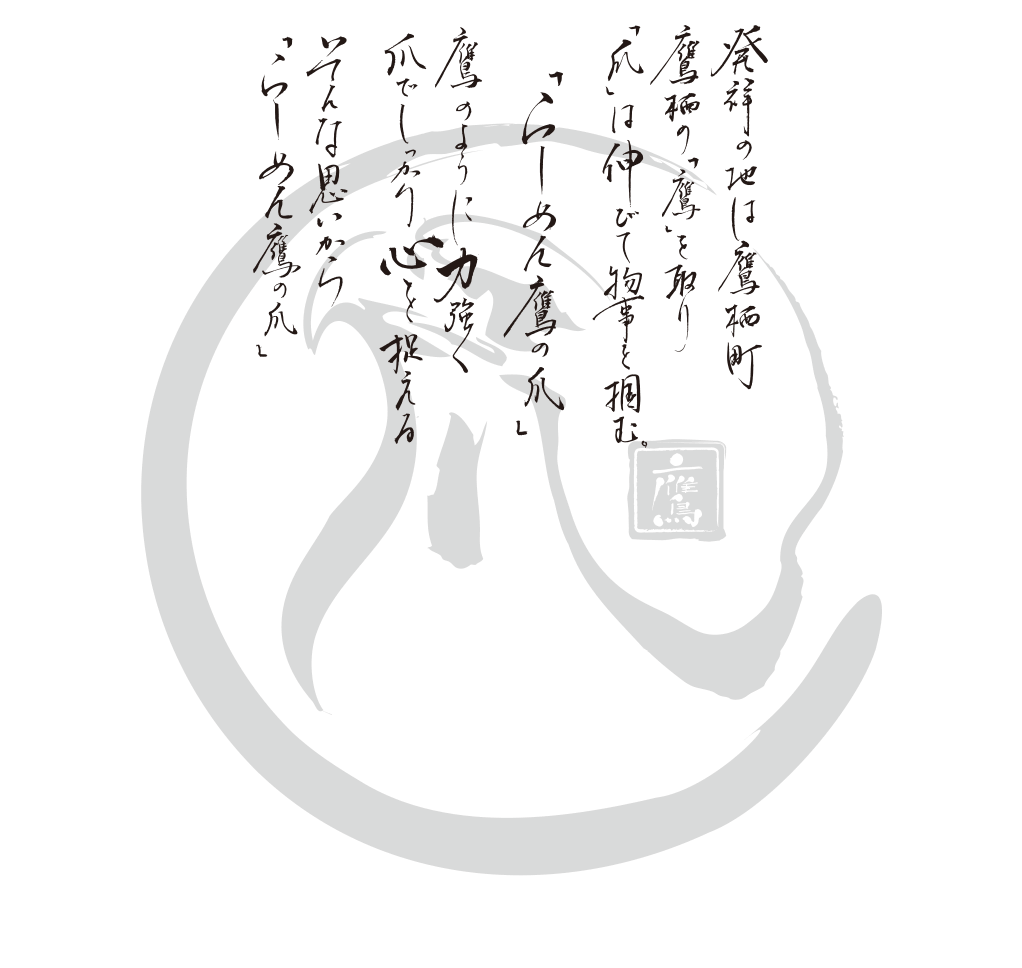 Taka Ramen began in the small town of Takasu, Hokkaido. The soup condenses the "UMAMI", which consists of a blend of pork bones, vegetables, seafood, which simmer for many hours. We pay close attention to strain the excess fat to achieve a condensed broth that forms the gelatine from the collagen, which only the pure broth could. This broth is descended from a style typical of Asahikawa ramen.
You will enjoy roasted flavoured Hokkaido style lard in all of our ramen, which shields the soup from cooling down too quickly, so the soup will remain hot until you finish it. We also use the Asahikawa noodle, which is made without eggs and a minimum use of water to achieve the best complement to the broth.